West Side Federation for Senior and Supportive Housing
New York, NY - Assisted Living
Community size: Large (26-100)
West Side Federation for Senior and Supportive Housing is a peaceful assisted living community in New York, New York. It is within delightful New York County which is part of the Empire State.
West Side Federation For Senior and Supportive Housing, Inc. (WSFSSH) was formed in 1976 by a coalition of social service agencies, religious institutions, and community organizations. Together we worked to create a new form of housing – one that would meet the diverse needs of older people and persons living with special needs. Our first building, the Marseilles, opened in 1980 and provided 134 independent apartments to low income elderly and handicapped individuals.
Over the years, as our understanding of the need for low-income housing has expanded so has our response. In addition to serving independent seniors, we now serve frail elderly individuals, older persons living with serious mental illnesses, homeless individuals, persons living with physically handicapping conditions, grandparents raising their grandchildren, and families. Today we house over 1,800 people in 24 buildings located on the Upper West Side, and in Harlem, Chelsea, and the Bronx. All WSFSSH housing is developed and run by WSFSSH.
The WSFSSH supportive housing model integrates compassionate property management with on-site social services. Working together with our residents, our mission is to provide safe and affordable housing that supports the dignity of each individual and enhances community both inside and outside our buildings. WSFSSH is a 501(c)(3) non-profit organization governed by a volunteer Board of Directors.
The Center at the Red Oak is a full service center serving older persons in the Manhattan Valley community of the Upper West Side of Manhattan, funded by the New York City Department for the Aging (DFTA).
The Center is open Monday-Friday 8:30 AM – 4 PM. During Heat Emergencies, the Center is a New York City Cooling Center, with extended days and hours as determined by the emergency. 
The Center serves breakfast and lunch Monday-Friday.
Regular activities include:
Arts:
Arts and Crafts
Theatre Club
Knitting and Crocheting
Painting
Jewelry Making
Salsa Dancing
Cinema in English and Spanish
Quilt making
Crochet Flowers
Tree of Life Jewelry Workshop
Health and Wellness:
Yoga (three different styles)
Walking Club
Qi Gong
Silver Sneakers Exercise Program
Tai Chi
Healing Meditation Workshop
Health Screenings including blood pressure, diabetes, dental
Physical and Occupational Therapy
Healthy Living with Diabetes Workshop
Healthy Living with Chronic Diseases Workshop
Education:
English as a Second Language
Computer Classes
A series of Special Workshops (see below)
Games and Groups:
Mind Games in the Morning (Puzzlers)
Club De Los Amigos
Dominos
Social Fridays (dessert and dancing in the afternoon)
Bingo
Special Workshops that the Center has offered include:
Ayudese/Lifenet: Health Links
Elder Abuse
Preventing Falls
Mental Health Screening
Breast Cancer Awareness
Health Care Fraud
Esperanza y Vida (Hope and Life, Women's Health)
West Nile Virus
Bedbug Prevention
AIDS
Medicare
Safer Sex
Nutrition workshops
Celebrations!
Christmas, New Years, Three Kings
Halloween
Thanksgiving
Puerto Rican Pride
Older American's Month
Birthdays
Valentine's Day Dance
Mother's Day
Fathers' Day
Grandparents Day
Volunteer Appreciation Day
Home Aide Appreciation Day
We have a party every single Friday!
+ Read more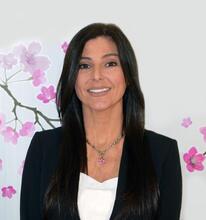 ,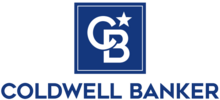 Real Estate Agent
Julia Xelas
Coldwell Banker Realty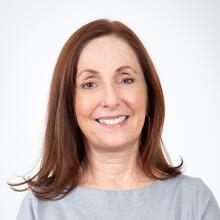 ,


Real Estate Agent
Linda Shepherd
Provident Legacy Realtors