Avera Sacred Heart Majestic Bluffs
Yankton, SD - Assisted Living, Nursing Home, Independent Living, CCRC
Enjoy peace of mind and complete confidence during your retirement years. At Avera Sacred Heart Majestic Bluffs, you'll find a full range of quality lifestyle options for senior living. You'll enjoy our peaceful, scenic location facing the bluffs of the Missouri River in Yankton, SD.
As a faith-based senior living community, Avera Majestic Bluffs offers residents a continuum of care for changing needs and are dedicated to promoting each resident's independence, individuality, personal dignity and privacy. We are proud of the high quality home-like atmosphere where community and friendships grow. We invite you to stop by anytime and tour our beautiful senior living community where we are adding life to years.
Near Avera Sacred Heart Hospital, you have immediate access to premier health care services through the Avera system.
Independent living apartments are secure and tastefully decorated, each with an accessible bathroom and shower stall. Services include weekly housekeeping, nutritious noon meals, social activities, laundry facilities and more. Although you're independent, you're not alone. We're always here to offer an occasional helping hand or friendly conversation.
Assisted living is a step between independent living and skilled nursing care. Each apartment is spacious and private, with individualized services provided around the clock as needed, such as housekeeping, laundry, three meals a day, and assistance with medication, bathing or other daily tasks, and transportation to medical appointments. Enjoy a large activities room for fellowship and fun, spiritual programming, and coffee and snacks available 24 hours a day.
Retirement is a time of enjoying friendships, hobbies and independence. Enjoy all these in a safe, comfortable and relaxing setting at Avera Majestic Bluffs, offering a full continuum of senior living services on the same beautiful campus.
+ Read more
Full Screen Gallery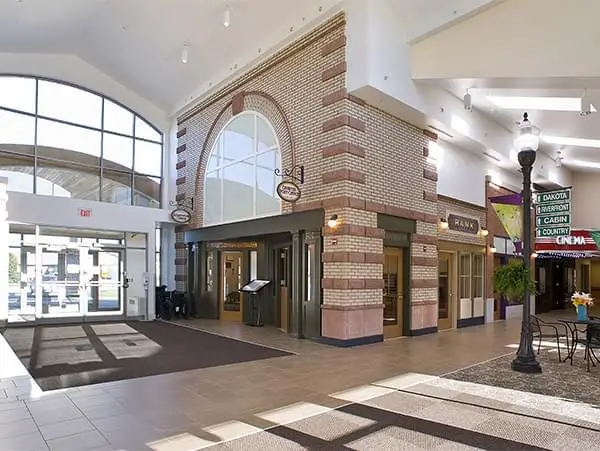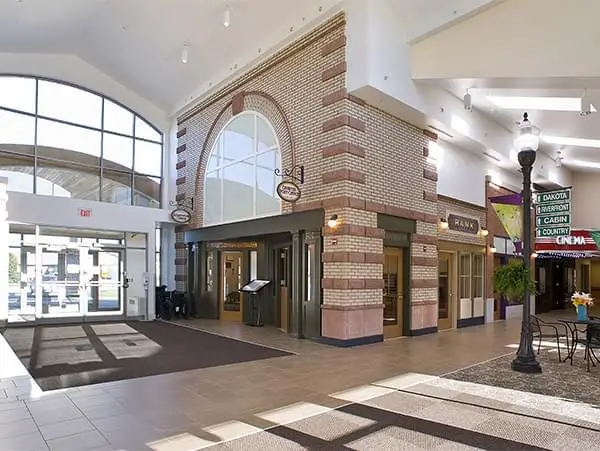 Additional Media
Videos
Video Transcript
Title: Expanding Quality Services To Seniors - Medical Minute
Time: 3 min 6 sec

Description:

A new 11.5 million dollar project at the Avera Sacred Heart Majestic Bluffs is set to break ground later this month with hopes to open it's doors to seniors in the fall of 2015.

Transcript:

this medical minute is brought to you by a verra shovels will soon be in the dirt clearing the way for an expansion to a very sacred hearts majestic blocks in tonight's Avera Medical minute Jake Iversen gives us a closer look at the project that will make the majestic Blops the premier senior living community in Yankton a quick look across campus and you'll greet the Avera Sacred Heart majestic Bluffs live up to the name the senior living community has set the bar in senior care since opening in 2001 but its latest expansion is poised to raise the standard even higher we'll have a hundred and eighty-seven skilled nursing home beds will have six hospice bends and then we have 58 apartments today the expansion to majestic fluffs makes it possible to relocate residents from the outdated a very Yankton care center Dwayne over and Tony Doyle are just two of the 73 residents who have a new home once this project is completed you know I've seen the grounds I couldn't believe how beautiful it's back here sounds like it's going to be quite a place quite a facility the 11 and a half million dollar project will add dozens of beds and will be built as two new neighborhoods on the community campus majestic Bluffs follows the Eden Alternative which strives to promote a community of care among seniors and a sense of home the biggest thing that we have with it is all the existing rooms that we have in our campus today have private rooms the 73 brands that we bring out to the campus will have some each resident will have a private individual room that they can call home for Tony it's a chance to regain some independence and having your old shower and bath oh that's that's really good I mean work most of the women are very excited about it for Dwayne that means he'll always have someone watching over him I've had ten heart attacks and I got nine tenths of me and so he says your heart's just about half in addition to the individual rooms the project will have a town square area using residents can gather at a deli general store or pub so they'll have their home space their neighborhood space and then they'll actually have community space to go to take families to that'll be exciting from that well the greatest thing I thought was going to be the pub the expansion has been in the works for more than a decade and by bringing it to fruition a very sacred heart is delivering on the promise to bring the best in care to those who need it most we're really excited because we actually be able to have all of senior services in our ancient area all on one campus so we think there's just it's gonna be a great opportunity for a community and a great setting for residents to live out their days right now it's just an empty field but soon the dirt will be moved and by next fall lord willing several new faces will be able to call the majestic Bluffs community their new home it sounds real nice i mean i'm excited by make it with your a very medical minute I'm Jake Iversen ksfy news the project is set to break ground later this month and hopes to open its doors to seniors starting in the fall of 2015 for more information about senior services call 877 at avera or visit ksfy calm and then click on health