Grand Brook Memory Care of Garland
Garland, TX - Assisted Living, Memory Care
Community size: Large (26-100)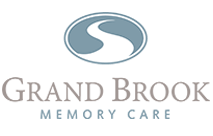 Grand Brook Memory Care of Garland is a charming assisted living community in Garland, Texas. It is within delightful Dallas County which is part of the Lone Star State.
Our Grand Brook mission is to provide you and your loved one the very best in personalized dementia and Alzheimer's care by offering the best memory care assisted living home. Our Richardson/N. Garland community has been specifically designed to address the unique needs of individuals with memory impairment. Each member of our memory care team is enthusiastic about the roles they play in our residents' lives and are fully trained in multiple areas involving dementia, Alzheimer's, and memory care.
Our compassionate, caring staff will always treat your loved one with kindness, encouragement, and understanding. It is our goal to be the best memory care community (unlike a basic assisted living facility) in Richardson/N. Garland, and the key to this goal is treating everyone not just as a resident, but as a human being, too. No matter what illness or difficulty someone may be facing, we understand a vital aspect of helping our residents and family members feel welcome and comfortable in our community is to treat them with love and respect.
At our Grand Brook Memory Care of Richardson/N. Garland community, a wide variety of activities are always available and participation is a matter of personal preference. We want to help your loved one feel engaged with their new surroundings, and feel part of a community of new friends. We offer an expansive range of social, spiritual, athletic, cultural, and traditional hobby activities for everyone's enjoyment, as well as clubs, dances, and live entertainment.
Our full-time Life Engagement Manager organizes craft classes, exercise classes, bingo, and regularly scheduled outings in the surrounding local areas, and each activity is published in a monthly calendar accessible to all. Quality, timely service and a warm, gentle ambiance makes dining a pleasurable experience in our full-service dining areas. Our dedicated culinary team prepares nutritious meals and snacks every day to suit the individual tastes and dietary needs of our residents. Family and friends are always welcome to join their loved ones in the private dining room. Our commitment is to provide standout excellence in a gracious and understanding memory care community.
Underneath it all, what makes Grand Brook the superior memory care assisted living community in Richardson/N. Garland is our desire to create a true home for your loved one. We believe that by providing loving and respectful care, we offer each resident and family member a sense of security and peace of mind. We don't want to be just the best assisted living community Richardson/N. Garland has to offer; we want to be the best memory care home for our residents, too. That desire is what drives and motivates us, and is the foundation behind everything that we do.
+ Read more
Full Screen Gallery