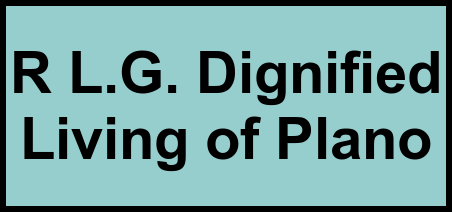 Placing a loved one in an alternative home is an emotional process of life change, where the mind and heart often collide. At RLG Dignified Living of Plano, we understand your concerns and will support you through the entire process. Our professionally trained and compassionate staff members will help with every detail and give the very best attention to every facet of your loved one's life.
Our goal is to provide quality care and address each individual's needs with respect and compassion. As advocates for your loved ones, we strive to safeguard their interests and maintain their dignity and independence.
At RLG Dignified Living of Plano we love helping our residents with any of their needs. Our friendly 24 hour caregivers are here to help our residents adjust to their new home and surroundings.
R.L.G. Dignified Living of Plano replicates a home-like setting while providing 24/7 personalized care, which has shown to be a far superior living arrangement than the typical large institutional environment.
+ Read more
Full Screen Gallery