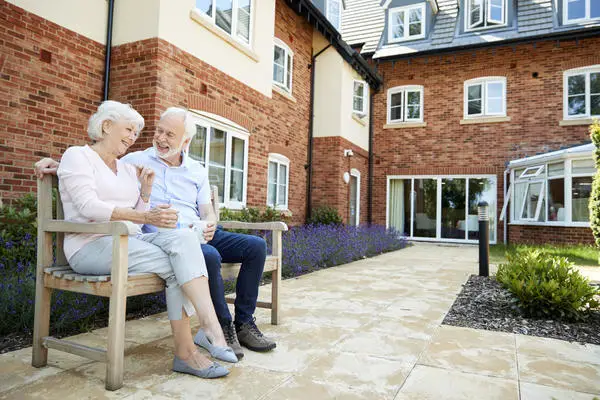 Considerations When Choosing A Retirement Home Facility
Friday, November 4, 2022
99,956 Americans are currently residing in nursing homes and care facilities. If you're looking for a care facility for yourself or a loved one, you might be overwhelmed with the choices or unsure how to find a safe and comfortable facility.
So, what do you need to consider when choosing a retirement home facility?
Keep reading to learn about the top considerations when choosing a retirement home facility, including medical qualifications, security, and transparency. By reading this guide, you can prepare yourself to search for the ideal retirement home facility.
Do They Have Proper Medicare And Medicaid Certifications?
You need to know that the retirement home facility you choose has the right Medicare and Medicaid certifications and can offer you or your loved one the necessary care.
Many people choose to live in retirement home facilities because medical issues leave them unable to care for themselves independently. If this is the case, you need to ensure your care facility can provide medical support and assistance for your daily life.
You'll be able to determine whether the facility has Medicare and Medicaid certifications by going to their website. They should list these certifications on their website.
Do They Have Access Control And Visitor Management?
Elderly citizens are less able to defend themselves, which makes them more vulnerable in a break-in situation. So, when looking for a retirement facility, security is a priority.
One of the key security elements to look for is access control. You need to know that not just anyone can simply walk into the building. Access control protects the building, only allowing those with access key cards, fobs, or mobile credentials to enter the building.
A cloud-based access control system is the ideal solution to look for, as it will provide facility staff with the ability to remotely view access logs on a mobile application or lock and unlock doors from anywhere. This way, facility security will be more agile, and you or your loved one will have better security and protection from staff.
While you must look for a facility that prevents intruders from entering, you must also ensure that it allows visitors to enter quickly. Life in a retirement facility can become lonely without frequent visitation, so you need to ensure visitation is simple and easy for guests.
The most modern facilities offer a visitor management software that is integrated with commercial-grade keyless entry systems. Visitor management software allows visitors to register with mobile devices. Once registered, they can enter the building with temporary access credentials. The system automatically signs them in and out.
Is The Nursing Home Transparent About Their Services?
Transparency is essential in a nursing home. Look for a nursing home that offers detailed information on its practices and procedures. You need to know what meals are on offer, which services are on offer, and what daily life looks like in the nursing home. If the home isn't transparent about its practices, this could be a red flag - and you should probably steer clear.
To ensure your facility offers residents a good quality of life, look for facilities that offer day trips, outdoor activities, and social events to ensure things don't become dull or unsatisfying.
Location And Size Of The Facility
Sometimes, more extensive retirement facilities cannot provide attentive care to residents due to the staff being spread thin. So, if you're looking for a retirement facility, ensure that the size of the facility matches up with the number of staff. If there is more than a 2:1 ratio between residents and staff, this could make the service less attentive.
You should also pay attention to the location of the facility. Will it be inconvenient for loved ones to visit? Try and opt for nearby facilities in low-crime areas so loved ones can see them often.
Violation And Reputation History
You've probably heard of more than one retirement home scandal. Look at its reputation history to ensure your facility is safe and offers high-quality service. If the facility has had any newsworthy violations in the past, it's best to avoid them and opt for a different facility.
Summary
It can be an overwhelming time when choosing a retirement facility. You want to ensure you or your loved one are safe, cared for, and secure in the facility, and it can be difficult to form a list of your requirements. By keeping the considerations listed above in mind, you're sure to find a comfortable retirement facility that tends to all of your needs.