At Magnolia Trace in Huntsville, AL, we combine the most desirable aspects of an Alabama retirement community with the warmth and convenience of life in a charming small city. Our Huntsville, Alabama active adult community is close to many cultural and historical attractions, as well as the Birmingham VA Hospital, the many military services at Redstone Arsenal, and NASA's Marshall Space Flight center. Plus, Huntsville was recently named by Kiplinger as one of the best places to retire in the United States.
Our Huntsville, AL retirement community offers Acts' Type A Life Care Contract. This secure contract assures residents that they will be financially stable throughout retirement. Magnolia Trace is also accredited by CARF International. This is the highest accreditation that a CCRC can achieve.
Magnolia Trace offers so many great amenities and services to our residents – including on-campus fitness classes and banking, tennis courts, an art studio, transportation to shopping and doctors' appointments, and so much more.
Living in our community truly reflects resort-style living at our campus, with a host of opportunities for engaged and active living at your fingertips. Stay social by meeting new friends, picking up new hobbies, or finding volunteer opportunities both on campus and in the local area.
What's even more fantastic about living at Magnolia Trace as that you can be as active as you wish to be. There's always plenty of options to keep you busy, but also plenty of chances to relax and enjoy your retirement.
What are some of the things you would have loved to do but just never had the time to because life got in the way? Maybe you always wanted to paint, garden, or exercise. Or perhaps you just wish you had more time to do the leisure activities you love, like playing cards, swimming, or tennis. Luckily for you, our Huntsville, AL retirement community has all these amenities and more!
One of the biggest advantages of choosing a retirement community over aging in place at your home is that all of these amenities and services are included. And in addition to having a pool, fitness center, and much more right in your backyard, Magnolia Trace has on-site fitness trainers, continuing education and new hobby learning opportunities, a non-denominational chaplain, professionally-trained chefs, and a life engagement and activities coordinator.
The great thing about retirement is you finally have time to do exactly what you wanted. And with all the amazing amenities at Magnolia Trace, the question is, where will you start?
Computer Room
Game Room/Billiard Room
Art Studio
Wood workshop
Gardening areas
Private Dining Room For Parties And Family Functions
Library with Reading Room
Craft Room
Fitness Center
Indoor Swimming Pool
Beauty Salon On-Campus
Chapel
In-Home Laundry Facilities
Tennis Courts
Pet friendly
Fitness Trainer on Staff
Fitness Classes On-Site
Formal and casual dining available
Full-Time, Non-Denominational Chaplain
Transportation to doctors & shopping
Day and Overnight Trips Available
Nutritious Meals Prepared By Professionally Trained Chefs
Gated Community
Full-Time Life Engagement Coordinator (Activities)
Free Wi-Fi
Cable TV Included or Available
Guest Apartments Available
Housekeeping Included
+ Read more

Full Screen Gallery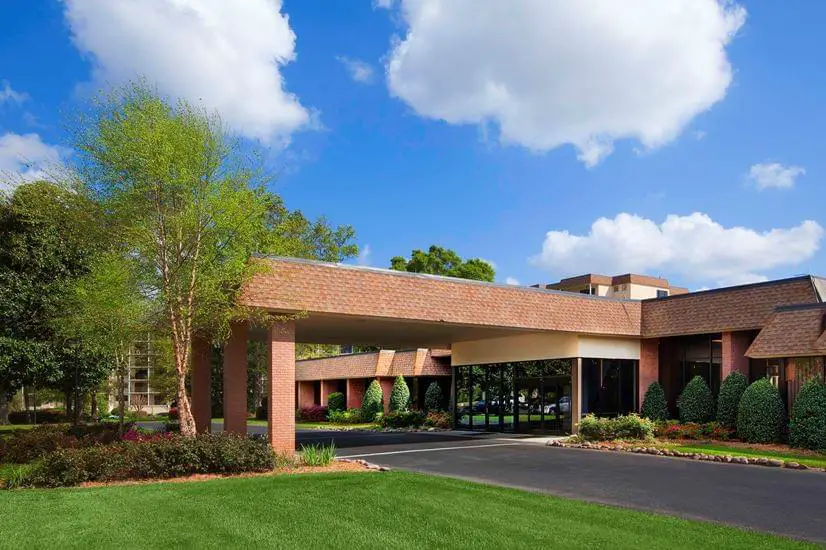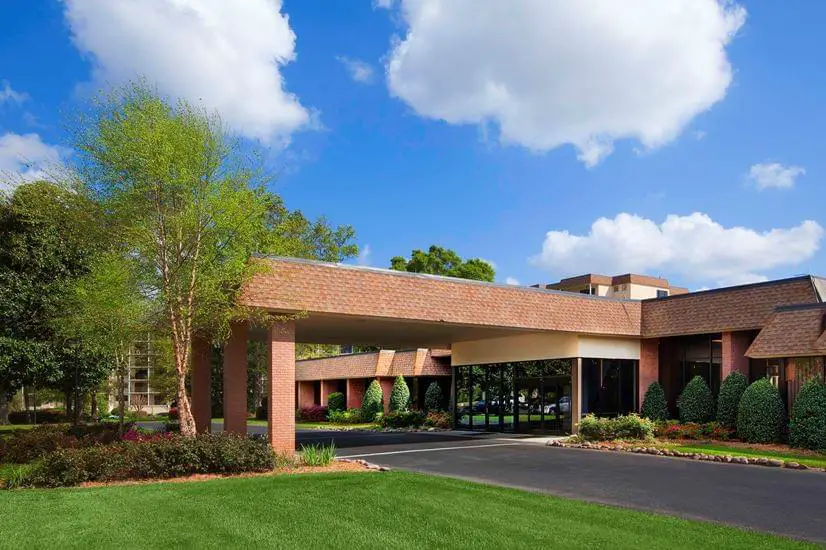 Additional Media
Videos
Video Transcript
Title: Acts Defines a Continuing Care Retirement Community
Time: 1 min 58 sec

Description:

A CCRC, or continuing care retirement community, can be the right fit for many retirees. But what exactly is a CCRC? This explainer video makes it simple.

Transcript:

your whole life you've been planning planning your education planning your family planning your future planning your security planning for a time when you wouldn't have to plan so much with an ex continuing care retirement community sometimes referred to as a life plan community that time is now a CCRC is a senior living community that allows you to maintain a vibrant and stress-free independent lifestyle in your private accommodation while enjoying central community access to a host of educational social cultural spiritual and physical life enrichment opportunities Assisi RC also provides additional assistance and care in the future if and when you need it all typically conveniently located right on the same campus with a one-time entrance fee and a monthly service fee that covers a wide variety of services and amenities you get predictable costs on which you can depend so you can simply focus on enjoying your life enjoying it in a selection of home options that you can customize with layouts and finishes of your choosing enjoying a community of friends where an engaging conversation or social gathering is never too far away enjoying exquisite culinary options in a variety of food styles and restaurant choices enjoying our fitness options recreation areas and swimming pools activities that engage the body mind and spirit classes that encourage lifelong learning travel programs and opportunities for spiritual enrichment no matter what your beliefs when you live in an act CCRC you'll not only enjoy the comfort of a beautiful maintenance-free community but also experience the peace of mind of knowing you plan for your future and secure your nest egg so that your family members or friends don't have to do it for you later contact us to learn more about an ACCI CRC [Music]

Video Transcript
Title: The Acts Life Care Explainer Video
Time: 2 min 38 sec

Description:

Here, Acts describes the pricing model for our continuing care retirement communities. Experience peace of mind and joy of living when you've secured your nest egg!

Transcript:

you've worked hard to save for retirement but you may have questions about the best retirement option one that will let you rest easy knowing your future and your nest egg are taken care of ax retirement life communities can help will provide everything you'll ever need in retirement all on one campus and at a predictable price no surprises no worries here's how it works when you move to an ax community as an independent resident you'll pay a one-time entrance fee based on a variety of factors that you choose including size location view and other attributes this fee entitles you to a lifetime of protection and services including assisted living or skilled nursing care if you ever need it since it's not a real estate purchase you won't have to worry about any hassles of home ownership then once you've started enjoying the carefree ax lifestyle you'll simply pay a monthly service fee this fee isn't just for your residents it pays for a comprehensive package of services and amenities like exquisite culinary options fitness activities educational seminars round-the-clock security routine maintenance and even real estate taxes and utilities go ahead and give away your lawn mower and snow shovel you won't need them and that's not all a portion of your acts fees may be tax-deductible that's more money in your pocket we call this arrangement ax Life Care a contract that includes pre arrangement for tomorrow's healthcare paid with today's dollars and if you ever need a higher level of care don't worry that alone won't affect your monthly fee let's meet some residents to see how this works in practice John and grace have been living in their lovely acts community apartment and paying a monthly fee for the comprehensive services that they enjoy now suppose john's health status changes requiring him to move to an assisted living or skilled nursing residence conveniently located within the acts campus while grace remains in their apartment home even though they are living in separate accommodations and john is receiving additional health care they continue to pay the same steady monthly fee John and grace and their family can relax knowing there's a plan in place for whatever Life brings the bottom line their future is secure and yours can be - that's peace of mind contact us now to find out more about the affordable options available at ex you