Carmel Valley Manor
Carmel, CA - Assisted Living, Nursing Home, Independent Living, CCRC
Escape the everyday and leave ordinary behind. Discover the convenience and serenity of Carmel Valley Manor. For seniors, it's an oasis of calm in the midst of a world-class environment. Located in an incredibly scenic valley, with amenities like ground floor residences, outdoor patios and lush gardens, Carmel Valley Manor surrounds you with natural beauty and tranquility. Yet nearby, you'll find shopping, restaurants, entertainment and recreation. Without question, Carmel Valley Manor has it all, and it's all here, waiting for you.
See More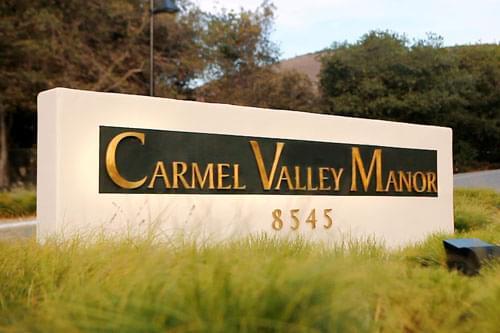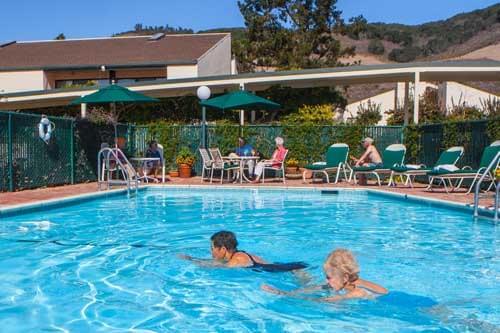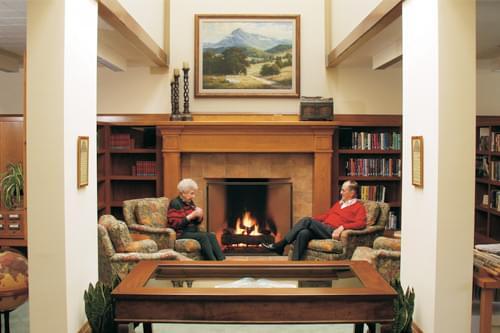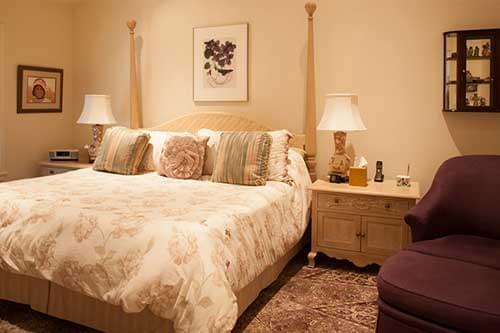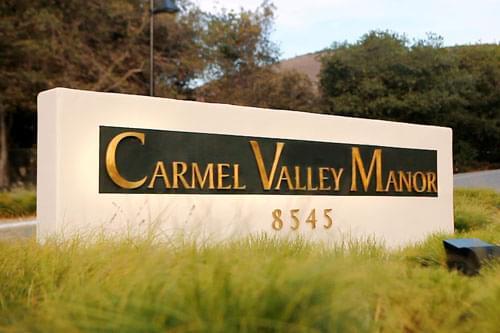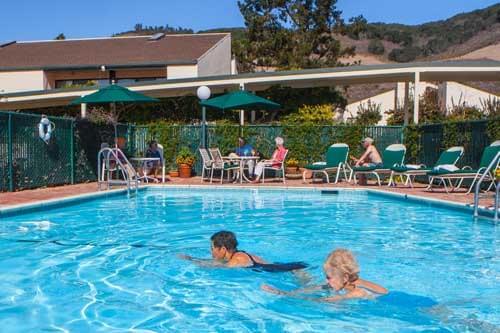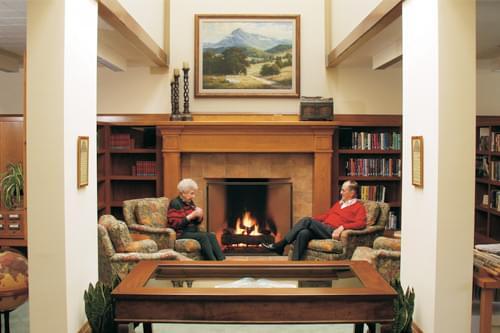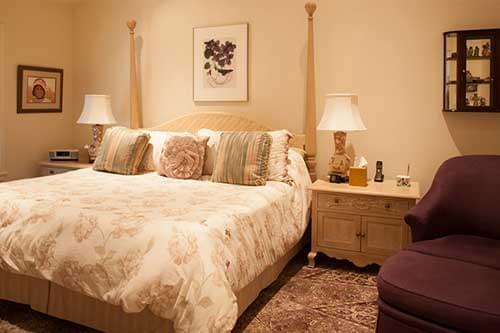 Additional Media
Videos
Video Transcript
Title: The Match - Carmel Valley Manor
Time: 2 min 31 sec

Description:

none

Transcript:

all right hot dog let's see what you got I do believe that Carmel Valley Manor is absolutely the most comfortable place to live on earth no no it's all about location location location the scenic grandeur of the valley the gorgeous vistas the beautiful grounds your move it's an oasis of calm and the midst of a frantic world oh wait a minute that Walden Pond talk is all well and good mr. Thoreau but you seem to have missed an important point oh really it's all about the people of camaraderie the warm welcoming staff the limitless activities the sense of community in my opinion it's the environment the open space the natural surroundings the hummingbird that greets me each morning while I sip a cup of coffee in the serenity of my garden check you've got to be kidding I beg to differ I love spending time with friends over a fabulous meal basking in the glow of our community dining room yes but it's the spectacular views of the valley that make that dining room so special having a lively political debate or joining a group of our fellow residents to attend a concert in Monterey this really is a magical place the gentle ocean breezes keep things cool in the summer the Valley Sun warms the crisp winter mornings and we're just steps away from the great outdoors I love afternoon hikes reading a good book by the pool or spending time in the community garden when there isn't a soul around of course you do you won't hermit oh by the way checkmate my social butterfly

Floor Plans
No media of this type.
Carmel Senior Living Near Me