Encino Living is a premier assisted living community in Encino, California. It is within graceful Los Angeles County which is part of the Golden State.
Encino Senior Living provides assisted living for seniors who would feel uncomfortable in a large, impersonal, senior care facility.
Our intimate setting allows our residents to feel at home while receiving the personalized care they require.
Each of our six private bedrooms with bathrooms accommodations come furnished with all the luxury amenities imaginable. Every room in the house is completely wired for surround-sound music, internet access and cable TV. Family and friends gain peace of mind knowing that they can stay in touch through daily e-mails and pictures. Fresh laundry and housekeeping services provided daily by our staff.
Resident caregivers help our seniors with daily tasks such as bathing, grooming, dressing & eating.
Encino Senior Living provides entertainment such as; musical performances, outings, movie night, etc. There are activities such as table games, computer time, and more. Also, for those who require a less active schedule, we have beautiful and serene sitting areas which are enhanced with a large variety of up to date reading material.
Our caring and compassionate staff will be there to provide you with nutritious and palate pleasing meals that are complimented by fresh ingredients (special diets are accommodated). Each resident is encouraged on a daily basis to participate in a variety of different activities and peaceful walks that take place through the surrounding neighborhoods.
Our facility provides many accomdations to make residents feel at home.
24 Hour care available
Home cooked meals
Special requests
Family participation
Beautiful furnishings
Medication assistance
Bedside care
Transportation
High staff to patient ratio
Lush surroundings
Safe, secure setting
Entertainment
Our Amenities Include:
Delicious Meals/Snacks
Creative Activities
Medication Management and Consultations
Grooming
Dressing
Transportation
Cable TV, Music and Internet Access
Self-Closing Yard Gates
Special care and treatment options available upon request
+ Read more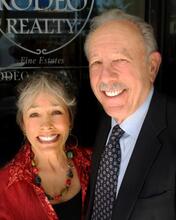 ,


Real Estate Agent
Steve & Ruth Greenbaum
Rodeo Realty Inc - San Fernando Valley

,


Real Estate Agent
Chernov Team
Keller Williams - Chernov Developments