Right At Home of Dallas is an energetic home care service that gives non-medical care to senior citizens in their homes. It's office is in Dallas, Texas which is part of the Lone Star State. Examples of home care activities include help with dressing, bathing, and meal preparation.
Right at Home is a leader in the in-home senior care industry. Our trained caregivers provide quality in-home care for seniors and disabled adults who need some assistance to maintain their independence.
We are an in-home care company that happens to operate through independently owned and operated home care franchisees. We're not a franchise company trying to do business in the home care industry. Because of this, the safety and well being of our clients comes first for everyone.
Our caregivers provide in-home caregiving services for almost any family and practically any situation. Our home care lets loved ones enjoy healthy lives in the comfort of a familiar environment. We tailor our care to your unique situation through a Custom Care Plan. These individualized senior care programs are carried out through our adult care providers and include whatever your loved one needs from any of our elder care categories.
We provide the right care to seniors and it all starts with the right in-home care services that fall into several categories of in-home care for seniors, including services for those with special care situations caused by numerous medical conditions.
Whether your loved one needs care in their home, a nearby assisted or independent living community or elsewhere, our custom homecare services are provided in many settings.
Maybe you've noticed Mom and Dad's house starting to decline: counters are dirty, shelves undusted. Or perhaps your sister's health is waning; she's growing older and forgets to take her medications. Whatever the signs, you're beginning to wonder if your loved one needs help around the house. Companionship care and homemaking offer just that: nonclinical assistance for those who need it, without leaving the comfort of home.
The purpose of companionship care is to offer company and friendship. Companions may help with certain household chores, such as laying out towels before a shower, but their primary purpose is to spend time with the patient.
Think of homemaking as an addition to companionship care. With a homemaker, patients will receive all the benefits of a companion—such as transportation—but with added bonuses. Homemaking extends to include tasks such as cooking, cleaning and even grocery shopping.
Right at Home offers physical assistance services for seniors, elderly or disabled with the trust, reliability and responsiveness that you are looking for in a home care provider. Keeping a senior loved one mobile is an important part of elder care safety.
Our in-home caregivers can provide wellness services that help your loved one stave off or delay further effects of aging, both physical and mental.
Your loved one can now receive trained nursing care at home, where available. In home skilled nursing can help your loved one live comfortably in their home, wherever that may be.
When restrictions of aging, disability, chronic illness or cognitive difficulty make it challenging for individuals to care fully for themselves at home, home health aides can assist. A home health aide improves the quality of life for people through professional, hands-on care and compassionate kindness. For many Right at Home clients, a home health aide or caregiver becomes a trusted friend.
Home health aides with specialized training can administer a client's medication or check vital signs under the direction of a registered nurse or other medical professional. Qualified home health aides may also change bandages and dressings and help with medical equipment. Typically, when in-home clients need skilled health care, home health aides are trained as a certified nursing assistant (CNA) or Patient Care Assistant (PCA).*
As a family member or friend of someone with Alzheimer's disease, dementia or cognitive change, you shoulder a particularly heavy burden. Helping your loved one keep some sort of normalcy is key, and the type of care needed is physically and emotionally demanding. Right at Home is here to help. Understanding that you are not alone is the first step.
+ Read more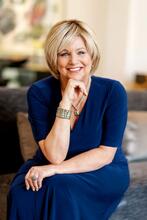 ,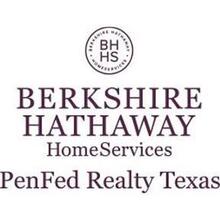 Real Estate Agent
Cyndi Rice
Berkshire Hathaway PenFed Realty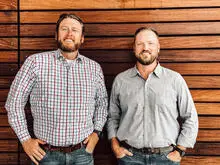 ,


Real Estate Agent
Adam Mitchell & Lance Doty
Home Buying Guys