Comforcare Home Care of Plano is a magnificent home care service that gives non-medical care to senior citizens in their homes. It's office is in Plano, Texas which is part of the Lone Star State. Examples of home care activities include help with dressing, bathing, and meal preparation.
Whether it's due to injury, illness or aging, sometimes older adults need a little extra help, especially at home. However, family members and friends can't always be there 24/7 to assist their aging loved one. That's where ComForCare Home Care comes in. Our personalized care plans and compassionate caregivers help seniors live independently in their own home and continue to do all the things they love.
ComForCare Home Care takes the time to understand your needs and develops a personalized plan to help keep you living independently at home. We make recommendations for services and schedules that both accommodate your needs and contribute to preserving dignity and quality of life.
Sometimes, older adults or people recovering from an illness or injury just need assistance with everyday activities. ComForCare Home Care offers need based caregiving options to help you and the person you love live a happier, more productive life at home, for as long as possible. With flexible scheduling, custom care packages, caregiver matching based on needs and personality, and our genuine dedication to providing compassionate companion and elder care, you can have peace of mind knowing your family member or friend is in good hands and getting the best care possible. Personal care services from ComForCare are available 24 hours a day, seven days a week - including holidays. Services vary by location.
If you have a family member with dementia, you know it affects every aspect of their life. Alzheimer's disease, vascular dementia, Lewy body dementia, frontotemporal dementia and other forms of dementia can diminish a person's ability to understand and communicate, alter their behavior and moods, and affect their physical health. DementiaWise trained caregivers take a behavioral approach to dementia care; focusing on the person and using research-based behavioral interventions to create better days.
DementiaWise is recognized by the Alzheimer's Association for incorporating the evidenced-based Dementia Care Practice Recommendations in the following topic areas: Alzheimer's and dementia, person-centered care, assessment and care planning, activities of daily living, and behaviors and communication.
Whether you have work, family obligations or your own health care challenges that make it difficult to care for someone living with dementia, ComForCare provides the education and emotional support you need to understand ability and behavior changes as well as practical techniques you can use to engage and connect with the person being cared for. While our caregivers develop a special bond with the people in their care, their number one goal is to help you enjoy every minute you can with that person.
You never know what the future may bring or what ailments may appear. Having so little control over the situation can cause a lot of stress. ComForCare caregivers can provide a fresh and professional perspective, letting you know if they spot changes in someone's condition or detect any other types of potential issues. Having a helping hand and another eye on the situation can help ease some of the pressure.
With ComForCare at your side, you can feel confident in the home health care services you or your loved one is receiving. You can feel comfortable knowing a dedicated caregiver is there to help. Our responsive management team is waiting to answer any questions that come up; therefore, you can rest assured you will always be heard, taken care of and able to live your best life possible.
+ Read more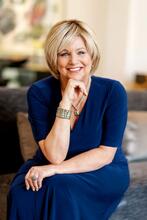 ,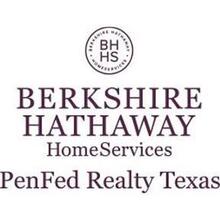 Real Estate Agent
Cyndi Rice
Berkshire Hathaway PenFed Realty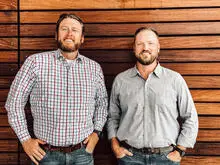 ,


Real Estate Agent
Adam Mitchell & Lance Doty
Home Buying Guys