Skyline Residential Homes is a splendid assisted living community in Garland, Texas. It is within appealing Dallas County which is part of the Lone Star State.
As a Texas-based Residential Care Home, Skyline Residential Homes is fully dedicated to providing unparalleled services for the aging seniors within the local community of Garland and its surrounding areas. Since being established, it has been our top priority to provide a safe, secure, and warm environment where seniors can enjoy their retirement years fully.
We are composed of compassionate caregivers who can provide an extensive variety of services for every resident. From Personal Care Assistance, 24/7 Nurse Aide Care, Housekeeping Assistance, and more – all of our services are personalized according to the unique needs of each individual.
We believe that aging seniors deserve to have the best care and support during their golden years. This time, it is their turn to be pampered and cared for. We aim to be your home away from home and to provide you with the same loving care that we would provide to our own family.
Reaching your golden years can be a joyous occasion. At this stage of your life, you may have already worked for years, traveled to different destinations, and experienced life to its fullest. However, when you reach a certain age, you might find that you just want to stay put and age in peace while receiving the assistance that you need.
This is where Skyline Residential Homes can help you. We provide a secure and loving residential environment where seniors can enjoy their retirement and golden years fully.
We are here to make sure that our residents receive all of the care and support that they need. They no longer have to worry about anything else. With our help, seniors can just sit back, relax, and enjoy their retirement.
At Skyline Residential Homes, we treat each resident with dignity, compassion, and utmost respect. We recognize each resident as a separate individual with unique needs and requirements, which is why we make sure to personalize our services accordingly.
We make sure to take each resident's unique preferences, health conditions, dietary requirements, and other special needs into consideration upon the provision of our services.
Our services include:
24/7 caregivers Supervision
Personal Hygiene and Grooming
3 Home-Cooked Meals and Snacks
Laundry, Washing and Folding
Vital Signs and Health Monitoring
Diabetes Monitoring
Dementia Management Care
Assistance with Personal Hygiene
Incontinence Care/Prevention
Housekeeping Assistance
Medication Reminders and Assistance
Reminders with Medical Appointments
On Call Registered Nursing Care
Preferred Hospice Care Services
Preferred Home Health Services
Respite Care Services
At Skyline Residential Homes, we firmly believe that aging seniors deserve to have the best – from their food to the assistance that they receive, we do our best to provide the best services possible. In addition to that, we also make sure that they are able to enjoy top-of-the-line amenities that will make their stay at our facility more comfortable, relaxing, safe, and fun.
Our amenities include:
Semi-Private and Private Rooms
Partially furnished shared or private room
Gated Property for Security
Perimeter cameras surveillance
Fire Alarms and Fire Sprinklers
Beautiful Garden and Fountain
Front Lawn and Back Porch
Ramps for easy access
Phone and free internet services
Activity Area for recreation
Living Room with Comfortable Seating
Wheel-chair accessible home
Bathrooms with Hand Grips/Grab Bars for Safety
Well-Equipped Kitchen
Large Dining Area
Spotless clean home
+ Read more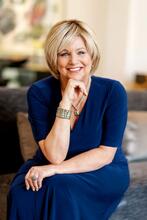 ,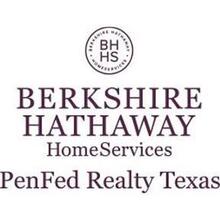 Real Estate Agent
Cyndi Rice
Berkshire Hathaway PenFed Realty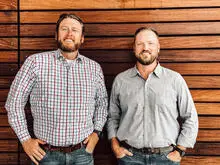 ,


Real Estate Agent
Adam Mitchell & Lance Doty
Home Buying Guys